Best Rakhi Customized Cake Designs! 
Raksha Bandhan, one of the most awaited, joyful and Cherished festivals in our society. Celebrate the unique bond of love, trust, and unsaid emotions between siblings. Raksha Bandhan brings all the sweet, beautiful moments together to treasure for a lifetime. Enjoy the crazy time with your brother, sister, cousins, and the entire family and give a sweet touch with specially crafted desserts and Rakhi. Raksha Bandhan indeed is the festival of good times, love, happiness, blessings and lots of unsaid and unexpressed emotions and the bond which gets stronger day-by-day. Express your love, care and feelings this Raksha Bandhan by sending customized Cakes, Chocolate hampers and flowers etc.
When we have so much to celebrate then we have one more thing which adds up to the joy and craziness in Raakhi! Yes, you got it, It's a delicious Raakhi special cake! Bakeneto has a wide range of Raakhi special cake and desserts which are specially designed to convey your love to your siblings. Bakeneto have assorted Brownies, Cookies, Pastries and Cakes to bring smile to their faces. We have a special team of trained exquisite chefs to craft some Raksha Bandhan customized cakes and dessert.
We have Rakhi Theme cakes, and you can also get your customized photo cakes and add your desired message and photo on the cake. Print cakes would be an advantage to add your lovable memories on the cake and celebrate accordingly. Order Modified Jar Cakes, Brownies, Pastries, Dry Cakes, Cupcakes pack, Gift hamper, Chocolate packs and so much more.
Few Simple and Raksha Bandhan Theme cake designs are here with Bakeneto.
 Rakhi Special Cake Design 1 :
Rakhi Special Cake Design 2:
Rakhi Special Cake Design 3: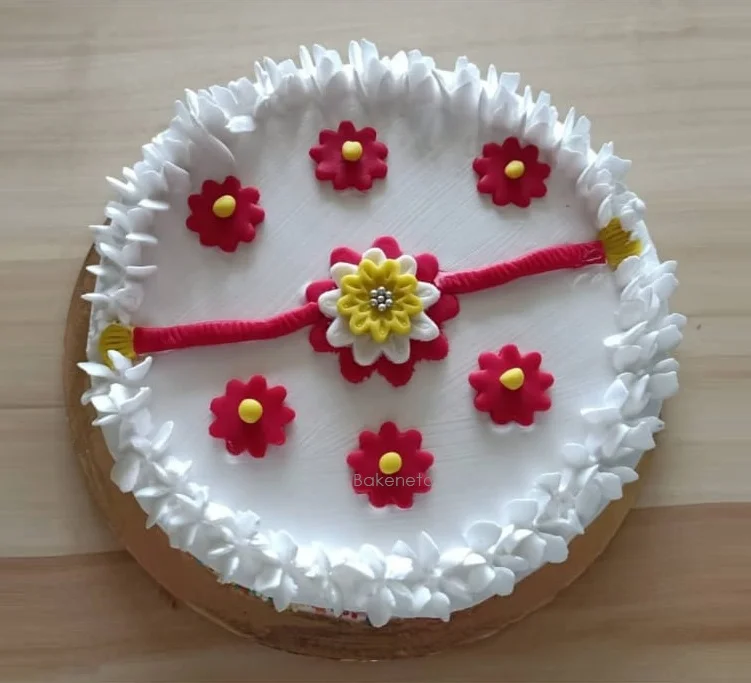 Rakhi Special Cupcakes Design 4: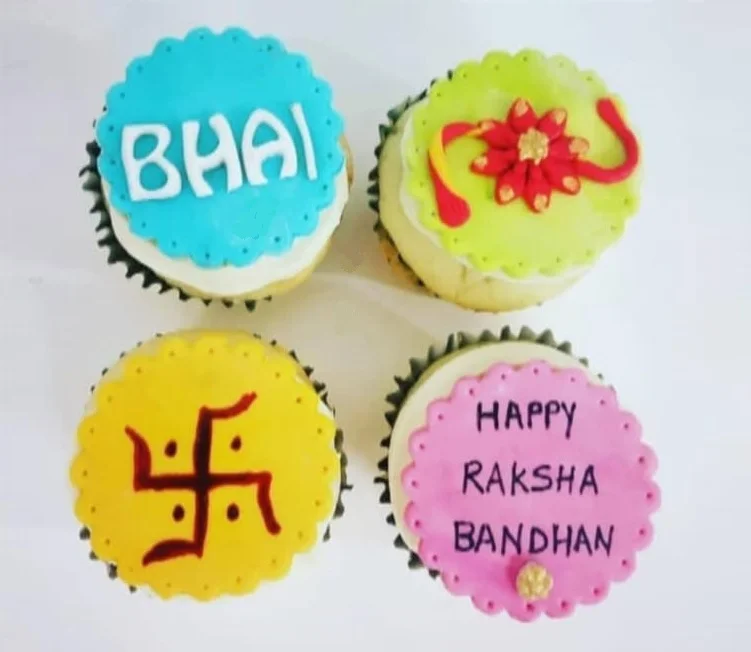 Rakhi Special Cake Design 5:
Rakhi Special Cake Design 6:
Rakhi Special Cake Design 7: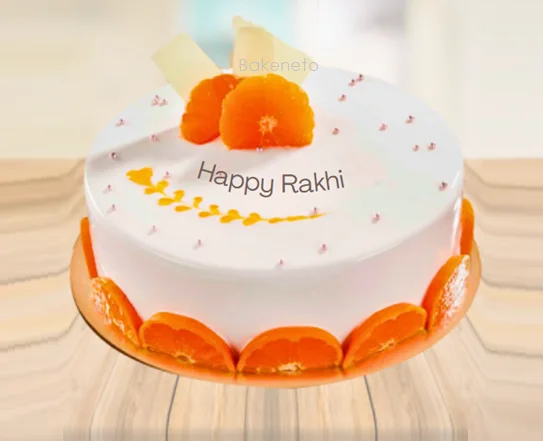 Rakhi Special Cake Design 8:
With Bakeneto bakery, you get the opportunity to get any of the customized cake designs converted in to flavors of your choice, there would be no additional charges.
Don't let distance fold your love and care for your loved ones. If you are miles away from your brother/Sister, you can still bring a smile to their faces by just sending Raksha Bandhan special cake or dessert or Gift Hamper to them by Bakeneto's free home delivery. We have delivery in multiple cities and have midnight cake delivery options as well, so you can order online from any county and any time zone, and we shall deliver your cake on time and now you can add your customized verbal message with Bakeneto which we shall pass on your behalf to your loved ones.
Order Rakhi Cakes online with gift hamper/chocolate and have the happiest time together with your family on this Rakhi ka tyohaar!
Celebrate the Bond of Love & Trust between Siblings!
Click on below links to watch out Latest Cakes on our website
Chocolate Rakhi Cake         |        Brother Special Rakhi Cake     |  Black Forest Rakhi Cake
Use CODE BKN10 to get 10% direct Discount on cakes.
Send Rakhi special messages online to your siblings: Greetings msg. 
Don't forget to follow us Bakeneto on below Social Media channels and keep getting latest Cakes designs.