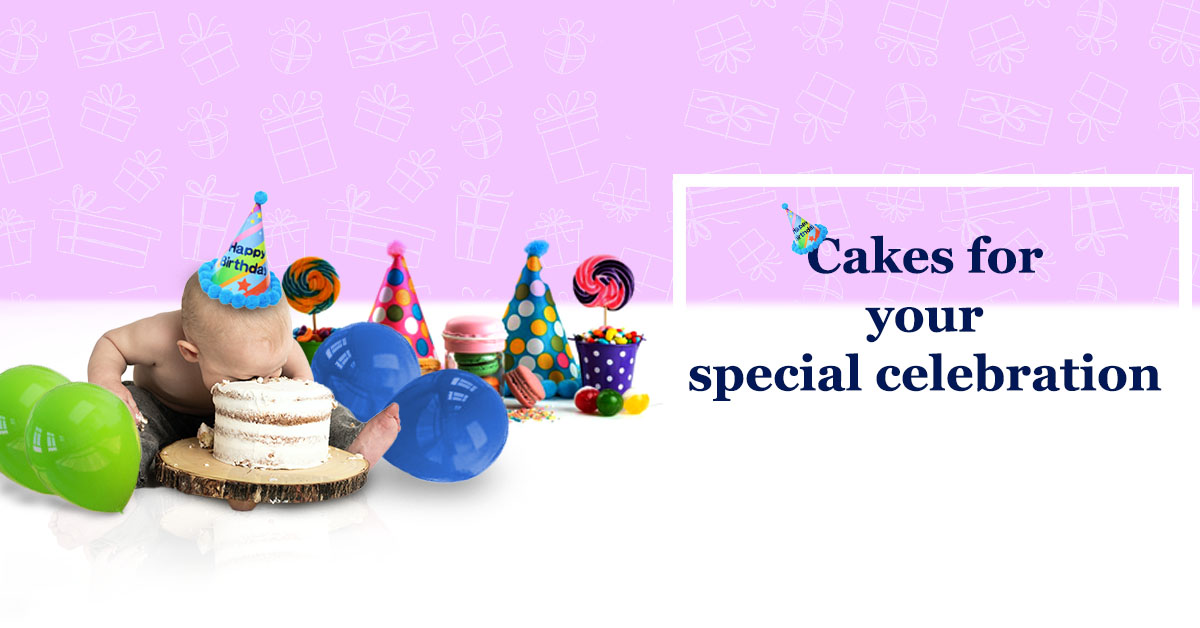 Birthdays are extra special days for all of us. However, for kids, it's much more than just a special day for them it's something they look forward to after waiting an entire year. From the decorations, invites, and gifts, parents try to make everything perfect for their little ones. One of the most important parts of the celebrations is the cake. Most children love it when they get a cake that matches their birthday theme or has their favourite cartoon character on it. After all, the cake ceremony is what marks the commencement of a new age, new hopes, new dreams and obviously unwrapping new gifts! Similarly, weddings, baby showers, graduation parties, and so many other occasions mark the special days in our lives and deserve to be celebrated with equal gusto. We, here at Bakeneto promise to bring your dream cakes to life and make your special day even more special.
Barbie Cake: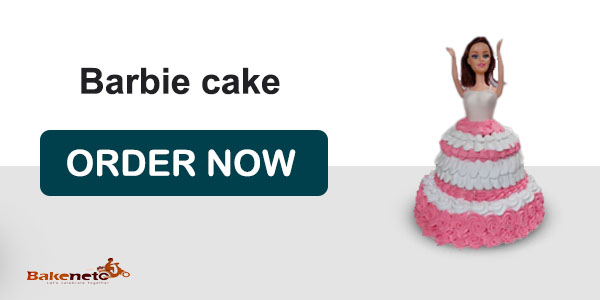 A Barbie doll birthday cake is every little girl's dream and nothing equals the joy of bringing her favourite princess to life. The cake is available in a variety of flavours with any frosting of your choice. The skirt and bodice are beautifully decorated with a myriad of colours either made of buttercream or fondant. It is finished with a touch of sparkle and delicate detailing making it the cake of 'your' princess' dreams. So, order this cake now and let the magic unfold!
Cars Movie Cake:
This cake is the perfect surprise for all the budding racers out there. Bringing the one and only super racer and 7-time winner of the Piston Cup- Lightning McQueen and his friends from reel to real it takes your kid's love for cars to a whole new level. This cake is fresh, colourful, and satisfying in its form without making any compromise on its taste. The very sight of this cake will win your child's heart and their friends' admiration; they will relish every bite with delight.
Doraemon Cake: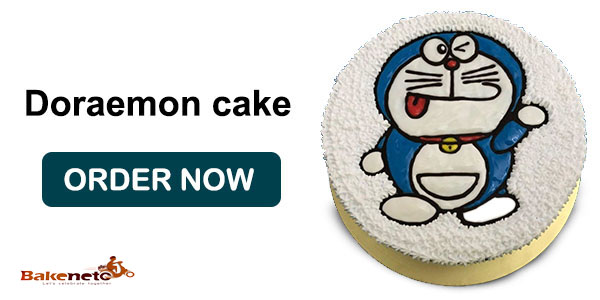 Doraemon, without a doubt, has been one of the most loved animated characters on television for decades. All of us at one point in time have wished for him or at least his gadgets on our birthdays. Nothing was more fascinating to us than the anywhere door that could take us to our dreamland in a matter of seconds or the bamboo copter which would never let us be late to school again. Imagine your child's delight when they see their wish coming true in the form of their birthday cake! So, order yours now from our online bakery and see the smile erupt on your little one's face.
Emoji Cake:
In a world of stories, gifs, stickers and social media posts, there is no better way to express your lovable wishes than through an emoji cake. Customize these beautiful cakes with the favourite emoji of your choice and wish your loved one style. These cakes are suitable for all kinds of occasions, be it birthdays, homecomings, house parties or a simple surprise, they will definitely add an element of joy and laughter to your special day.
Wedding Cake:
"There is no more lovely, friendly, and charming relationship, communion or company than a good marriage."– Martin Luther. Let's make this movement special and Sweet with Bakeneto. Give us a chance to be a part of your happiness and make your special day exceptional with our gorgeous wedding cakes. These mouth-watering desserts can be customized according to your choice. They are made in two or three stories with elegant designs and attractive decorations, after all, cakes do make the cutest photo opportunities at weddings and parties. We guarantee, our wedding cakes will be the talk of the wedding.
Baby Shower Cake:
Baby Showers are the latest trend in our ever-changing world of interesting and evolving traditions. The beautiful baby shower cake sets the tone for the event as well as offers deliciousness of course while acting as a major decorative element that adorns the food table. The mom or guest of honour expects a cake that is personalized according to her likes and dislikes and anything known about the baby. So, to satisfy her as well as the new guest's cravings we deliver the coolest baby shower cakes that will be the star attraction of the party.