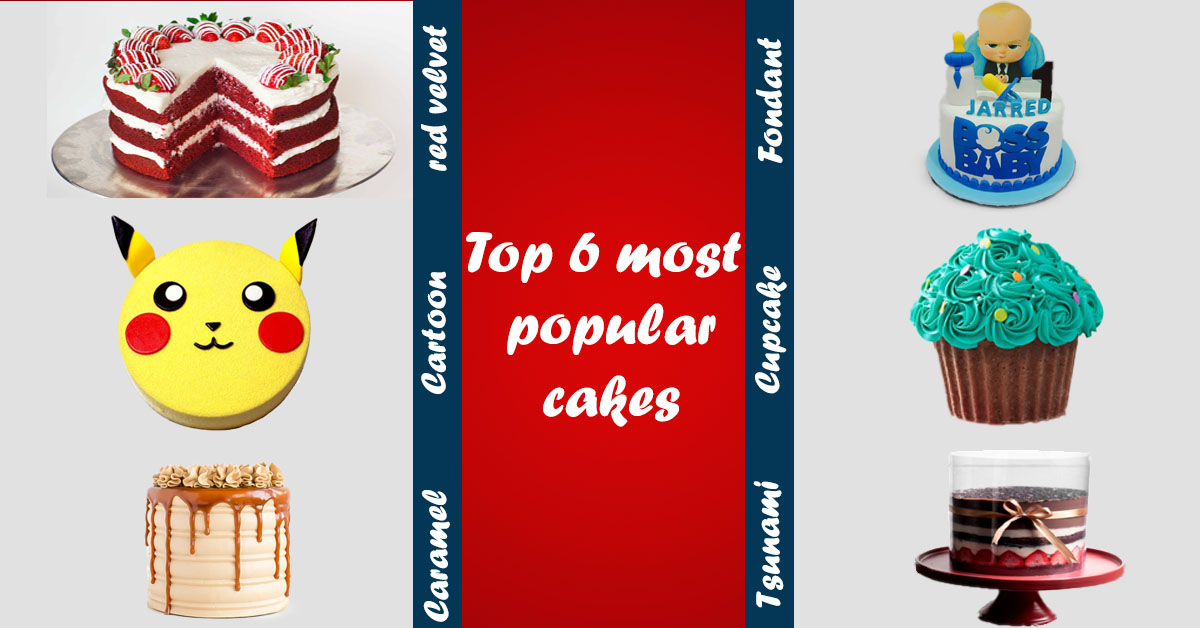 With another year of cooking and baking on the way, one of the most interesting things about cakes is that they come in numerous flavours. While some of us just cannot get enough of the classic chocolate cake, others are more than willing to experiment with exotic varieties such as red velvet white forest & customized cakes. Cakes have been and will always be a centrepiece when it comes to celebrating milestones, including birthdays, weddings, graduations and even retirements! However, even in the baking universe, there are some trends that take it by storm and some that disappear with a slight fizzle. Some trends sell like hotcakes while some go cold like melted ice cream. We have all noticed that most occasions or celebrations are incomplete without a cake. Why are cakes so significant? For me, cakes are a symbol of happiness, auspiciousness, sweetness and love. No matter the age, it's always exciting to blow out the candles, cut the cake and be the centre of attention while being surrounded by our loved ones! In a recent trend, cakes have become objects of pride, prominence and purpose. It can almost be considered that cakes are no longer limited to dessert tables but have become part of the ornamentation of the event itself! In this article, Bakeneto bakery brings to you the most trending cakes of 2021.
CARTOON CAKES:
Kids generally tend to judge a dish by its appearance. A child will usually look at a dish and decide whether they want to have it or not. Cartoon-themed cakes are a favourite among them since they are colourful and decorated beautifully. Having their favourite cartoon character on the cake simply adds a cherry on top. Children love and admire their superheroes and are fascinated when they come to life. Bakeneto bakery brings you these delectable cakes in various shapes and prints of their favourite cartoon characters. So, if you're planning a birthday party for your kid make sure to keep their preferences in mind when you get them the sweet treat of the day!
RED VELVET CAKE: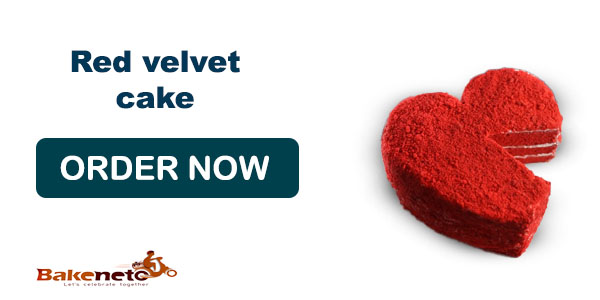 Red velvet Cake is one of those recipes that started trending late but once it began, there was no stopping it. The mellow vanilla flavour with a subtle hint of chocolate simply adds to its uniqueness and makes the cake delicately rich. Red Velvet Cake is so super addictive that it's impossible to stop at just one piece! The dainty cream cheese frosting takes it to another level altogether. The red colour adds to the pop and perfectly adds to the essence of celebrating your love or loved ones.
TSUNAMI OR PULL-UP CAKE:
One of the latest and most interesting trends to enter the world of baking is the tsunami or pull-me-up cake. It is one of those insta-worthy and visually appealing trends that is bound to add an element of surprise to your special day and amaze your guests beyond expectations. Our online bakery brings to you these decadent cakes wrapped in plastic sheets and filled with the most delicious and gooey ganache that will release a 'tsunami' of flavours in your mouth. These cakes are also a hit with children as it taps into their creative side.
CUPCAKE CAKE:
Love both cakes and Cupcakes but can't decide what to order? Well, now you don't have to choose between the two. The cupcake cake is there to the rescue! With the same soft, spongy and moist cake inside but with added buttercream frosting on top, this cake will melt in your mouth. Perfect for all kinds of occasions, this is one the best cakes for birthdays, garden parties, graduations and even for a little self-indulging. Order now from our bakery to get 100% fresh, eggless and delicious cakes.
FONDANT CAKES: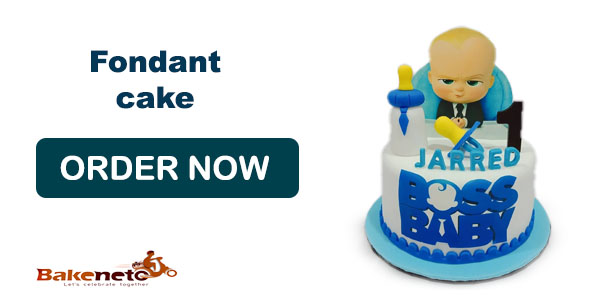 When it comes to desserts, cakes can never go wrong for celebrations. Be it a surprise birthday party or a planned wedding; cakes add a touch of merriment and deliciousness to the celebrations. Fondant cakes are currently ruling the market since they are colourful, sweet, and palatable. Fondant gives a standard cake a smooth, silky, and seamless finish. Above all, they can be shaped into an assortment of decorations to make your cake look like a piece of art. So, order your customized fondant cake now from Bakeneto and start your celebrations in style. Bakeneto delivers cakes in Noida & Ghaziabad.
CARAMEL CAKE:
This moist, spongy caramel cake is built with layers of vanilla cake infused with creamy, caramel-flavoured buttercream and covered in salted caramel that will definitely set your heart aflutter! It's one of the most subtle and delicious recipes out there topped with a caramel drip to make it sapid. If you are looking for a special cake to impress your loved ones with then this is it! This cake has all the perfect textures and salty-sweet combination magnificence to make it drool-worthy!