Contribute towards the Environment.
Plastic is one of the most dangerous and considered as slow poison elements on the earth. Recently, government took a step forward toward healthy environment and banned single use plastic effective 1 Jul'22. These small but vital step will clean up and would be good for us in long run. We all should adhere to it and take it as our responsibility. However, all of us who are from food industry would be little worries that it is impacting us in some adverse way. Worry not we are discussing few alternatives of Single Use Plastic and hopefully, you'll be able to understand make most use from it.
There are many ways we are dependent on plastic in our daily packaging of items and online deliveries etc. There are few points which we can keep in mind and there will be no impact on our daily business run. You just need to check your inventory first and see what plastics material you are using in your kitchen/shop/bakery etc. which can be replaced. Follow below items:
Plastic Spoon, Folks, and plates.
These are very easy but critical thing to change, daily use cutlery like plastic spoons, Folks etc. with wooden spoon and folks. Many options available in the market. Check below entities which can fulfill your demand.
Plastic Carry Bags.
Carry bags are very vital as they are convenient for product delivery and as well as for our logo branding. We can also change it with either paper bags or jute bags. I am giving few links which can be useful for you to check and connect with. Let's give a try.
Cake Box and Base
These are very basic but vital element on any bakery business. Most of the time owner try and precure cheap quality cake base and cake box and which is not re-cycled in nature and cause damage to environment. Solution to it is, we should try for quality box and bases which can be re-cycled probably may not look that good and super classy, but end customer would understand if you communicated it properly. Example one of the bakeries Bakeneto uses re-cycled cake base and boxes and they clearly mentioned on their cake bad and box that "it is made up of re-cycled material" and uses as one of the key pointers to up sale their product which is working for them very well.
We all can also try such initiative. Trust me this will not cost you much.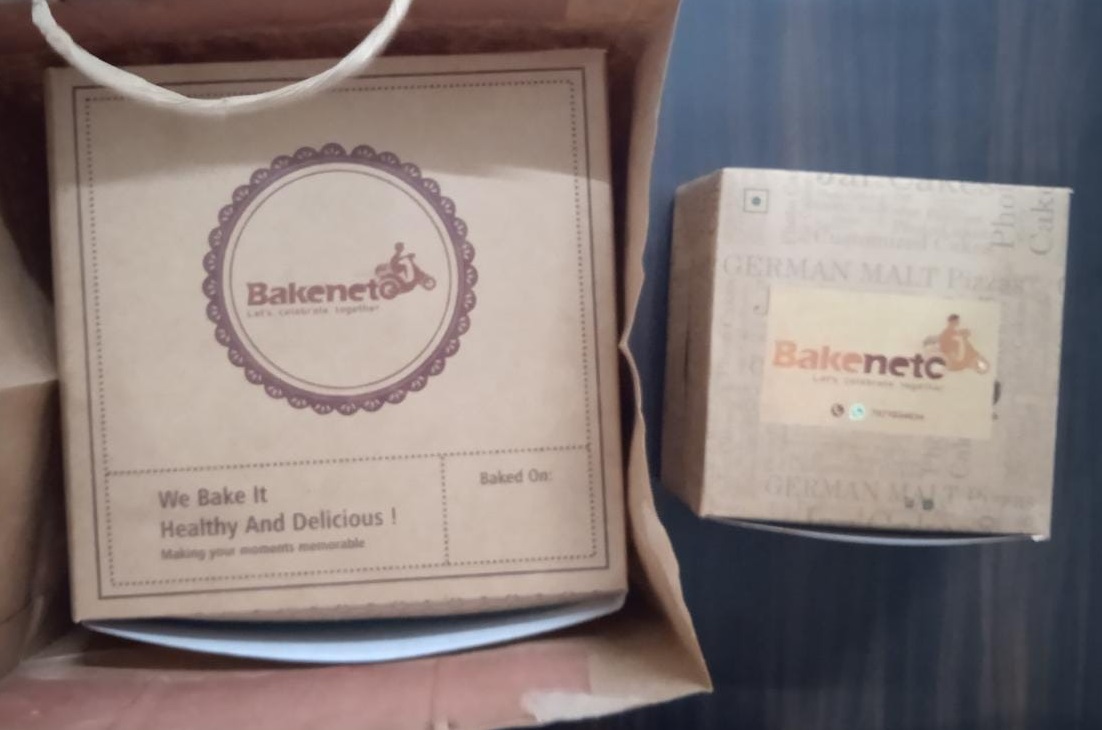 Bakeneto has been following the same from day one and using recycled paper bags and boxes. We have been using wooden cutlery and paper plates for our customers to keep environment clean and safe. This small initiative and all of our efforts / contribution will make our home (earth) pure. Try and think all of the given point and try and click of vendor's link given there to connect with vendors who can actually help you fulfill your need.
Go Social with Bakeneto by below links:
Facebook   |    Instagram   |   Twitter
Follow Bakeneto Blogs to read more about such informative content.